Welcome to Healthy Recipes Blog! I'm Vered DeLeeuw. I started a low-carb, grain-free diet in 2011. I've been creating, cooking, and eating low-carb and keto recipes for over a decade.
To me, this is not a temporary diet that you can't wait to get off of. It's my way of life, and it's made sustainable and pleasurable by cooking delicious and easy recipes so that I never ever feel deprived or feel the need to "cheat."
My Education
I was an attorney and hold an LL.M. (Master of Laws) degree from Tel Aviv University. Being an attorney sucked the life out of me. I'm so happy that's in my past.
I started furthering my education when I realized that my passion was food rather than the law. In June 2019, I completed a 6-month program and earned a Nutrition and Healthy Living Certificate from Cornell University.
I also completed the "Evidence-based Optimal Nutrition: The Quest for Proof" course and received a Certificate of Completion from the Harvard T.H. Chan School of Public Health.
In December 2019, I became a Certified Nutrition Coach certified by the National Academy of Sports Medicine (NASM).
I'm just as proud of these certificates as when I completed my fancy legal education.
Media Mentions of My Work
My work has been mentioned in several major media outlets, including:
Learning From My Grandmas
My name reflects the two very different cultures that I come from. "Vered" (pronounced veh-red, emphasis on the first syllable) means "Rose" in Hebrew. "DeLeeuw" (pronounced deh-ley-ooh, emphasis on the middle syllable) means "The Lion" in Dutch.
Growing up in Jerusalem and frequently visiting Holland, I was greatly influenced by my two very different grandmothers.
Grandma Chava ("Eve" in Hebrew) cooked authentic Israeli and Jewish dishes. Her food was well-seasoned and very flavorful. Dishes like these spicy meatballs are inspired by her amazing style of cooking.
Grandma Miep (her name is the Dutch equivalent of "Mary") was a dignified, coiffed, and dainty European lady. Her cooking was a bit bland, but she more than made up for it with her wonderfully buttery baked goods. This keto pound cake recipe is inspired by her baking.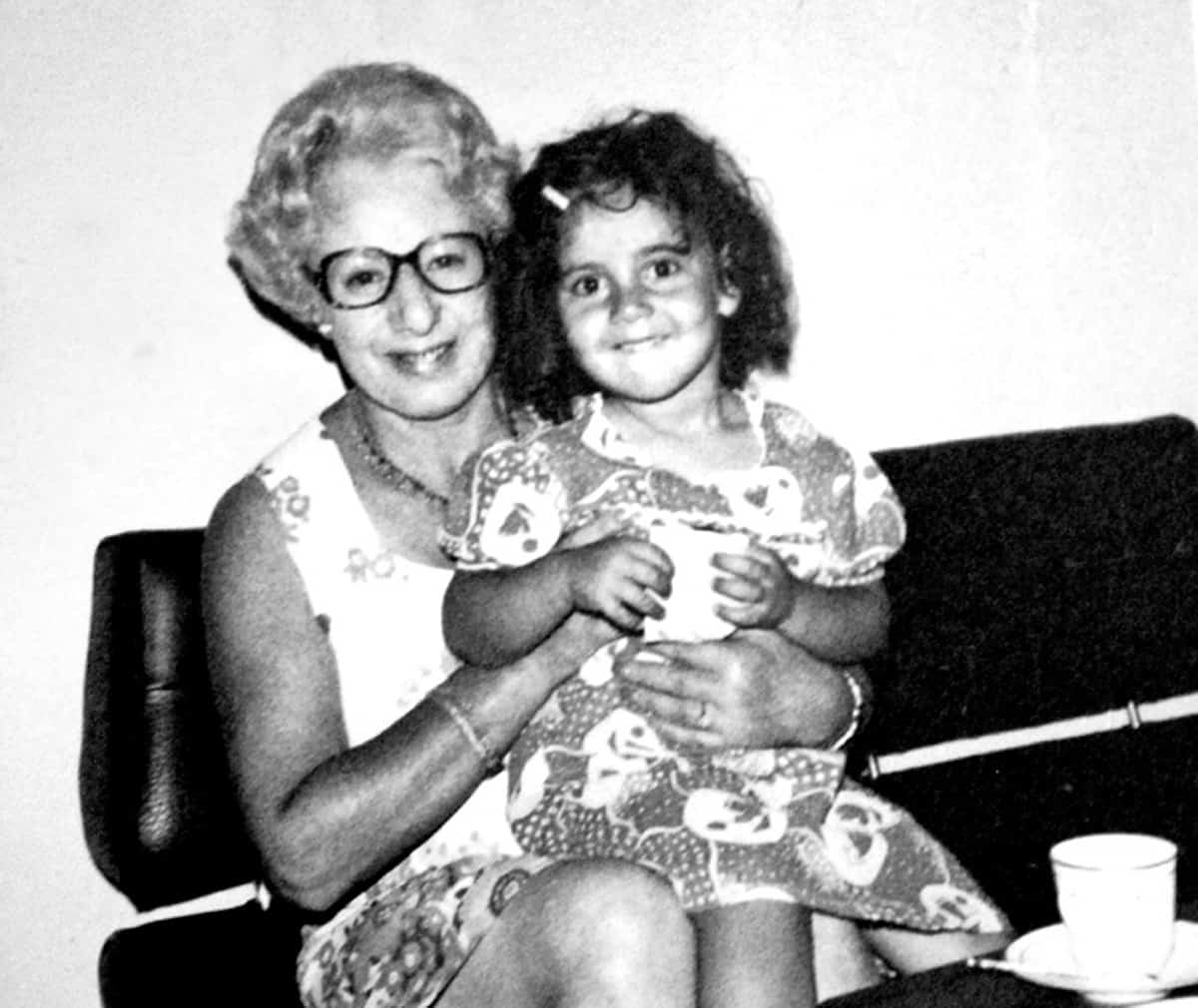 Moving to the United States
I moved to the United States with my husband, who works in high-tech, in 1999. We spent two wonderful decades raising two daughters in the San Francisco Bay Area.
The oldest just graduated from Harvard University. Her sister is a senior at Brown University. She's the one I refer to throughout this blog, and especially in older recipes, as "The Picky Eater." Well, she's not so picky anymore! She's grown, expanded her horizons, and has become a foodie, just like her parents. 😍
Washington, D.C.
In 2021, after becoming empty nesters, we moved to the East Coast to be closer to our daughters. We spent a couple of years in Maryland, in a suburb of Washington, D.C.
Memphis, Tennessee
In January 2023, my husband accepted a new role as the managing director of the Memphis hub of Alchemist, a Silicon Valley startup accelerator.
The Alchemist Accelerator is committed to democratizing access to capital to all founders, regardless of gender, race, national origin, or religion. It creates opportunities for BIPOC founders and other underrepresented minorities, which is especially important in the Memphis hub, located in a traditionally underserved community.
We both felt incredibly passionate about this project, so we packed ourselves and moved to Memphis, Tennessee.
We bought a house here and are in the process of acclimating to our very new surroundings. Moving from California to Tennessee by way of Maryland has been quite an adventure!
Why I Started Eating Low-Carb
I started this blog in 2011 after my husband was instructed by his physician to go on a low-carb diet. I decided to simplify things and joined him.
It wasn't easy at first. I had to change my cooking pretty drastically. I focused on proteins (meat, seafood, eggs, and aged cheeses), fats, non-starchy vegetables, and low-sugar fruit, supplemented with the occasional keto dessert.
This worked amazingly well for my husband. So, we've been eating a low-carb, grain-free diet for the past twelve years. It became my mission to develop delicious yet easy recipes and tweak old favorites to suit our new lifestyle.
This keto birthday cake is a good example. When making it, I recreated my husband's favorite layer cake that his grandma used to make for him.
Low-Carb and Tasty!
It's important for my husband and me to eat well. We are both foodies and have been lucky to experience amazing food at great restaurants over the years. But it's just as important to us, if not more, that the food we eat at home tastes great!
As far as we're concerned, low-carb eating is not a fad or a passing trend. It's not a temporary diet. For us, it's a way of life that we've been living for the past twelve years and intend to continue. So we need to make it sustainable, which means tasty!
Blogging Full-Time
When I started cooking low-carb recipes, I documented them in this blog as a way to keep all my recipes organized. To this day, I still cook almost daily from my blog using my phone.
The blog didn't stay hidden for long. Gradually, I realized that people were finding my recipes and responding to them. I started receiving emails from grateful readers.
I quickly realized that my little blog had a big potential as a business and started teaching myself everything I could about blogging and online marketing. Over the years, with a lot of hard work, I have turned this blog from a side hobby into my full-time job.
This is the best job I've ever had! I love creating recipes and photographing them. I love how this blog has taught me so much, not just about cooking but also about running a business, maintaining a website, taking food photos, and shooting and editing videos.
How to Use This Blog
If you'd like to browse for recipes and ideas, head over to the recipe index. You can also simply head over to the site's homepage. It features all the important recipe categories, and you can start browsing from there.
If you'd like to receive my monthly newsletter, you can subscribe here.
Here are the legal terms for using this website, and this is our privacy policy. Please read both before using my recipes. They contain important information and disclaimers.
If you need to reach me, please email HealthyRecipesBlog (at) gmail.com. I read all my emails and do my best to respond, although sometimes the volume of emails is so high that I can't respond to all of them. I apologize for that.
Another great way to connect with me is to leave a comment on one of my recipes or follow one of my social media profiles. I am most active on Facebook, Pinterest, and YouTube.
Thank you so much for visiting, and bon appétit!